Integrate and Protect Your Salesforce
Top 3 Salesforce Problems That Prevent Your Organization's Success
Some of your teammates, clients or partners just don't need to use Salesforce. Collaborating with them on projects that involve information like Salesforce reports, documents, call logs, and leads is a nightmare.
A lot of important documents (such as contracts, product data sheets, etc.) are generated outside of Salesforce and stored in your primary cloud storage solution like Google Drive or SharePoint. It is essential that these documents are accessible from within Salesforce.
60% of all data loss is caused by user error. Automatically backing up Salesforce in real-time is your organization's best chance at survival lifeline.
What it looks like when you do it right:
When you choose cloudHQ for your Salesforce integration, you get the gold standard. Our service allows you to
fully collaborate
across platforms so that anyone on your team can see your reports, call logs, notes, etc. and will be able to better participate by understanding the fuller scope of your project status.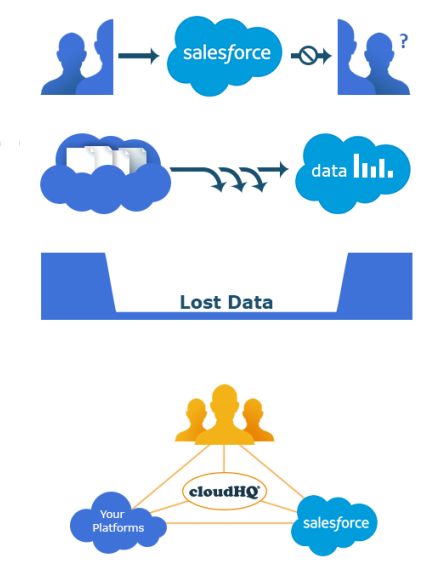 Integrate Salesforce Files with Office 365
Sync Salesforce Reports with Office 365
Integrate Office 365 Email with Salesforce
Integrate Salesforce Files with Google Drive
Integrate Gmail with Salesforce
Sync Salesforce Reports with Google Sheets
Back up Salesforce to Dropbox
Back Up Salesforce to Amazon S3
Automatically Save Salesforce Reports
Integrate And Migrate Salesforce Files
Backup Salesforce
Integrate Salesforce Files, Notes, and Documents with Office365 SharePoint
Integrate your Salesforce's files, notes, attachments, and documents with your SharePoint. cloudHQ can also automatically migrate all your files to SharePoint. You can also get your documents and files from SharePoint into your Salesforce and attach them to appropriate Salesfore records.
Integrate Salesforce Files with SharePoint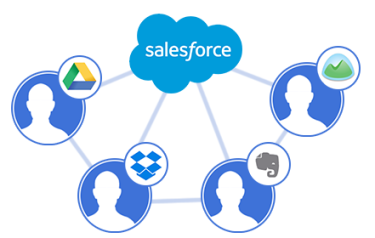 Make Salesforce Accessible via Your Primary Cloud Platform
Collaboration is impossible when there are many people involved in a project who've never needed to use Salesforce before, but still need access to the information. Just think of teammates like contractors, clients, partners, and maybe even some employees as prime examples. For this exact reason, some information from Salesforce needs to be easily shareable in an organization's primary cloud platform, like Google Docs, for example.
With a cloudHQ sync, there's nothing from Salesforce to have to download or upload, it'll just always automatically be updated for you in your organization's primary cloud storage platform. Anyone with the link can access it as needed. And as changes happen in Salesforce, those updates will be reflected in your primary cloud storage platform. All updates happen in real-time, which further means that there will never be a versioning problem so everyone involved in the project can be on the same page.
Sync from Your Primary Cloud Platform with Salesforce
Salesforce has a nifty search feature. It helps you search for documents to cut down on time- especially when you might have over 20 documents for only one account! Imagine having to manage 20 accounts! It can take up so much time sifting through documents to find the right one.


With a cloudHQ sync from your primary cloud storage platform to your Salesforce account, all documents will be replicated, and will be mapped under the correct lead or library as well. This means that there are no hyperlinks from your primary cloud storage provider that are unsearchable; only searchable, whole documents right inside Salesforce when you need it.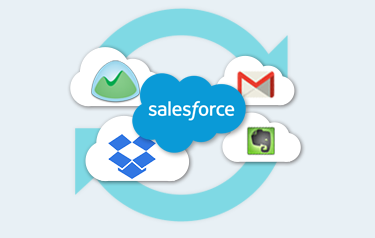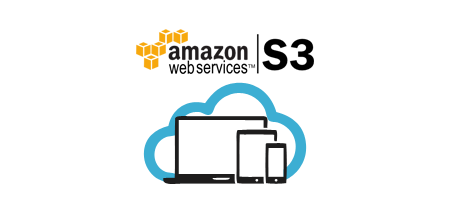 Back Up Salesforce to Amazon S3
No Data Loss
60% of all data loss is caused by user error, so your Salesforce really needs to be backed up. When you choose cloudHQ to backup all your company's Salesforce information, you're making a pro-active choice to protect your business.
You'll have a real-time backup of anything you have in your Salesforce account (reports, documents, accounts, opportunities). And if something is accidentally or maliciously deleted, you'll always have a replica of it in your archive folders.
Real-time Backup
Failover Solution
Chances are that your primary cloud storage platform had multiple service interruptions where you were unable to access your files. The same is to be said of Salesforce. All platforms go down every now and again; it's normal. But what happens when it's time-critical (i.e. you're in front of a client), and you can't access your files?

That's when you need start thinking about a failover solution. When Salesforce is down, you can still access your information from your primary cloud platform such as Amazon S3, or Dropbox. When your cloud storage platform is down, you can easily switch to Salesforce to access your information. A sync used in this way is a smart way to prevent future information outages.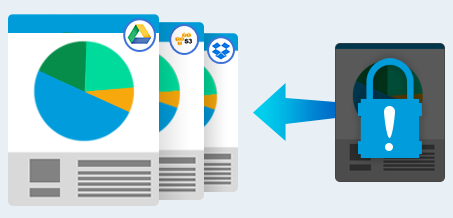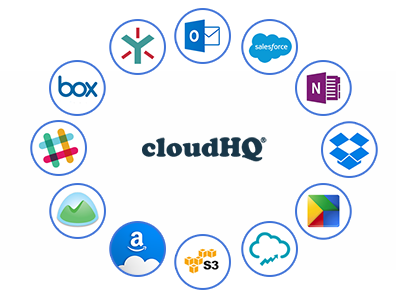 We Support All Apps in Your Organization
We fully support: Microsoft Outlook 365, Salesforce, OneNote, Evernote, Google Apps for work, Oracle Sales Cloud, Amazon S3, Amazon Cloud Drive, Basecamp, Box Enterprise, Egnyte, Box Enterprise, and Dropbox for Business.
If you need help setting up your Salesforce integration, you can book
an appointment with any one of our Cloud Experts!