Back up and Integrate G Suite
Back up Your G Suite

Sync and Migrate to G Suite

Gmail Productivity Tools
Why do you need to back up G Suite?
Noted organizational theorist and sociologist Charles B. Perrow noted in his book "Normal Accidents: Living with High–Risk Technologies" that operators and the personnel handling data are the blamed for data loss 60-80% of the time.
So data can be accidentally deleted and no 'trash' or 'history' can help since 'trash' can be as easily deleted by end user.
Why do you want to sync or migrate other clouds to G Suite?
IT audits show that organizations with over 10 employees end up using multiple cloud apps: Evernote, Dropbox, etc. And majority of communication with customers partners, clients, etc. is done via email.
Thus, even if your organization relies solely on G Suite as primary cloud platform, employees (client and partners) will use other cloud apps to be more efficient. This makes collaboration a complete nightmare and productivity is suffering.
Why do you need extra Gmail Productivity Tools?
We all hate email, but still spend most of our day there. Because of that, we created over 40 Gmail productivity tools to help keep you be productive in the email. So you can easliy save your emails to PDF, share email labels, track email opening, snooze emails, send email campaigns, etc.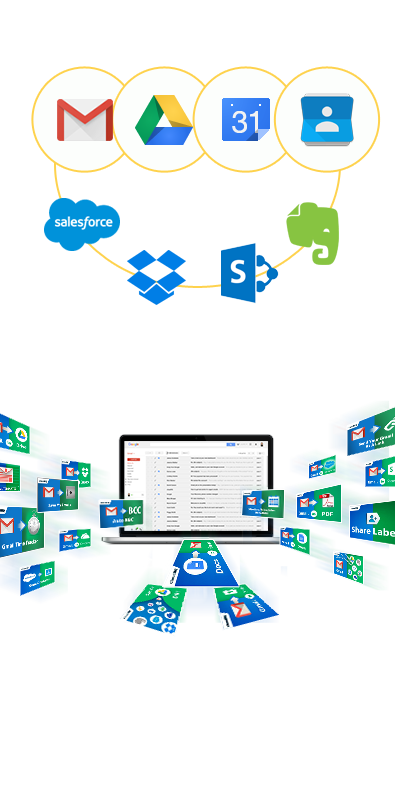 Back up

G Suite to Amazon S3

Back up

G Suite to Box, Dropbox, etc.
Gmail

Label Sharing

and Chat

Autosave

of Gmail emails and attachments

Gmail and Google Drive

Productivity Tools
Integrate

Salesforce

with Drive and Gmail
Integrate G Suite with

Box

Integrate G Suite with

Basecamp

Integrate G Suite with

Office 365

Integrate G Suite with

Evernote
Back up G Suite to Amazon S3 and Amazon Glacier
Real-time and continuous backup of all G Suite accounts to Amazon S3 and Amazon Glacier.

cloudHQ backup will give you continuous and real-time data protection: Real-time data protection is backup of files, emails and other data by automatically making a backup copy of every change made to that data.

This means that cloudHQ is essentially capturing every version of your data - so nothing can be lost. It allows the user or administrator to restore data (or snapshot of your system) to any point in time. You can think about cloudHQ sync as a very powerful version of Apple Time Machine for your G Suite.
Setup Now!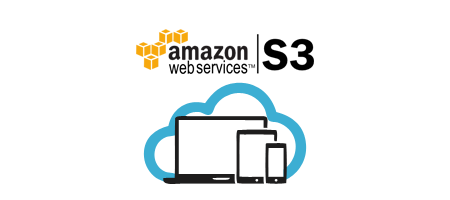 Real Time Backup of G Suite
cloudHQ will create a complete, centralized, real-time replica of entire G Suite and other cloud accounts used in the company to Amazon S3 and Amazon Glacier. All changes are replicated in real-time and history is maintained. Our real-time backup allows the user or administrator to restore data (or view snapshot of how data looked at) to any point in time.
All files, documents, notes, and other data from cloud apps are agregated in one central location
Real Time means that changes will be instantaneously sync'd so all data will be backed up.
Gmail Label Sharing
cloudHQ admin or users individually can setup a shared Gmail labels. For example, G Suite admin can create a shared Gmail label for your support team so they can share and collaborate on support emails. Or if you are a law firm, you can set up shared label and sublables for cases your team if working on.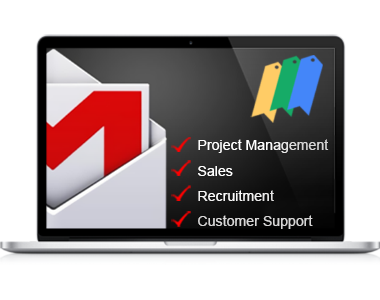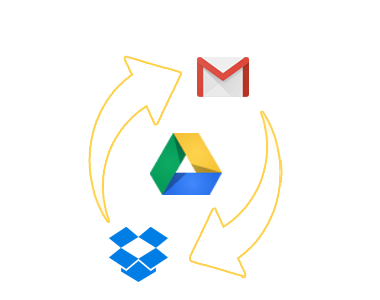 Integrate Other Cloud Platforms
Many employees will end up using Evernote for quick notes, photos, audio clips, etc. On the other hand, some might use Dropbox for collaboration with clients and partners. And everybody uses Gmail. cloudHQ improves collaboration and simplifies file management:
Easily share a file in Dropbox with your team via Google Drive
Save your Emails to Google Drive, even from your mobile interface
Download and share Evernote notes to Google Drive
Automatic Save of Emails
cloudHQ can automatically save and archive emails to cloud storage (for example, all invoices received via email can be automatically saved). Our wizard lets you automatically create a PDF (or HTML) copies of your emails (plus any attachments) to Dropbox, Amazon S3, Google Drive, OneDrive, and other cloud storage services. It also lets you create advanced rules for what emails to save (and which to skip). Options include:
From a sender
Receiver
Subject title
Has attachment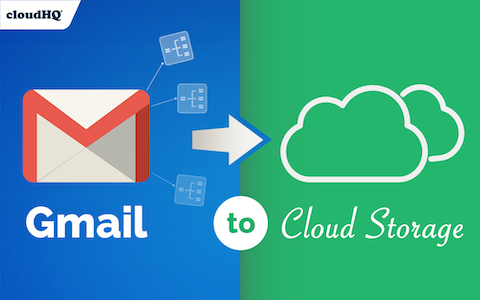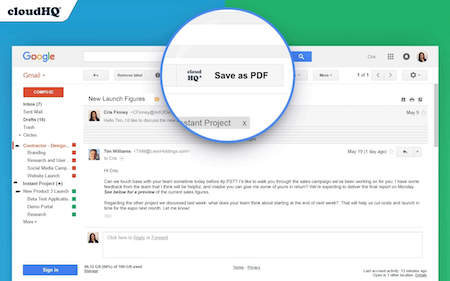 Free Productivity Gmail Tools
In order to help your business to be more productive we have also developed free Google Chrome Extensions: