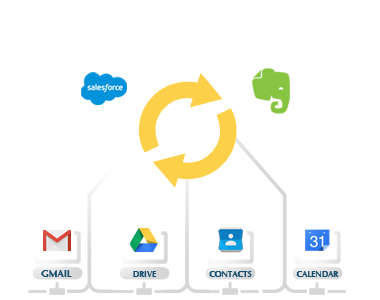 Sign up now
Integrate and Back up Your Cloud
Integrate Salesforce, Evernote, Basecamp and other apps with Google Apps. Improve collaboration. Simplify sharing. Save money and time.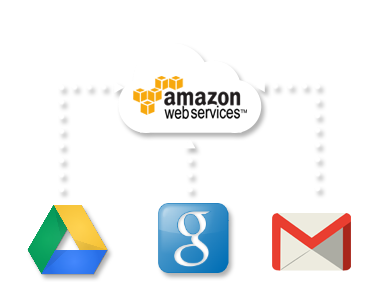 Sign up now
Protect Your Cloud Data
Set up backup to Amazon S3 (or some other cloud storage). Your data will be backed up in real-time. Every single change will be protected.

Integrate Your Cloud
Have your Google Drive sync'd with your Dropbox, Evernote notebooks integrated with OneDrive, your Gmail sync'd with Dropbox, ...

Central Photo Storage
Consolidate and back up all your photos to Amazon CloudDrive (unlimited photo storage), Google Drive ...
Real Time Backup
Real Time means that changes will be instantaneously backed up as files are changed and no data will ever be lost.