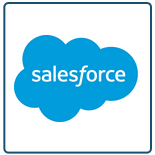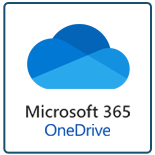 Sync Salesforce with OneDrive Business
Click here if you don't have a Salesforce Account.
Do you use Microsoft OneDrive for Business to store important information, but need to share this data with Salesforce users? Are you struggling to integrate files and documents between OneDrive for Business and Salesforce? With the number of cloud service providers used by companies for storage today, collaborating in your team can be a real challenge!
Maybe a provider does not support the format you need to share or a colleague does not use the same cloud service. Whatever the scenario, if you cannot seamlessly integrate data from more than one cloud service, it will be harder to collaborate between colleagues, clients, or partners.
Using cloudHQ To Sync Salesforce with OneDrive for Business
OneDrive for Business offers a great solution for securely storing files and sharing them among coworkers. Locating these files to distribute to users of alternative cloud applications such as Salesforce is nonetheless difficult.
What if there was an easy solution for accessing files, documents, and information from one source regardless of what cloud account it was originally uploaded to? cloudHQ makes it possible to seamlessly integrate and sync Salesforce with
OneDrive for Business
to achieve dependable data integration!
If you want to share campaign information from Salesforce with someone using OneDrive for Business, is it currently an easy task? cloudHQ offers an integrated, synchronized data solution that delivers real-time access to data from either cloud account. Everything You Need in One Central Location!
Imagine being able to access all your Salesforce accounts, reports, files, etc. directly from OneDrive for Business interface! A sync of Salesforce with OneDrive for Business provides additional benefits such as:
A Single Point of Data Transfer
Real-time Synchronization Between Accounts
Seamless Sharing and Collaboration
A Secondary Backup/Failover Cloud
Combined Storage for Multiple Cloud Providers
With cloudHQ you receive a simple, integrated solution for sharing data across multiple cloud service providers. Additionally, your data is consistently available in all accounts as a reliable backup source in the event of service disruptions or data loss.
The ability to integrate Salesforce with OneDrive for Business offers an opportunity to reliable store information anywhere in the cloud and access it from one location.
cloudHQ is a dependable solution to integrate information between discrete services and provides simplified access through one secure, reliable data repository regardless of the account!
As an added bonus, your data is confidential because we use state of the art security protocols. We insist on maintaining multiple levels of security to protect and backup your files.

We already sync over 10,000,000 files a day, so join the "bring your own service" revolution and start syncing your data now!