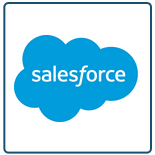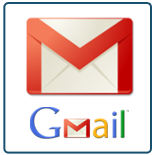 Sync Salesforce with Gmail
Click here if you don't have a Google Account.
Do you need an easy access to received or send Gmail emails through Salesforce?
cloudHQ provides the integration you need to achieve real-time access to data for seamless collaboration between these two applications! By using cloudHQ to sync Salesforce with Gmail, you are able to integrate your Gmail with Salesforce Files, Accounts, etc.!
Why Sync Salesforce with Gmail?
Data synchronization allows the most current email and email thread from Gmail label stored in Salesforce - in real-time. For example, do you need to upload Gmail thread into Salesforce sales lear? It will be difficult to stay on top of sales leads, if you are unable to view interactions stored in Gmail.
cloudHQ makes it possible to integrate Gmail with your Salesforce - with no extra plugins or downloads required. When you sync Salesforce with Gmail, cloudHQ will create Gmail label for each of your contacts, accounts or leads so you can easily:
Upload Gmail conversation into apporite Salesforce account
Sync is two-way so you access important information about accoutn also via your Gmail
With cloudHQ, data is replicated to provide dependable, flawless integration between the two services.
Seamless Integration for Salesforce and Gmail
cloudHQ provides a well-designed, integrated solution where you receive a complete, accurate picture of leads or campaign information in Salesforce. The ability to sync data between the two offers enhanced collaboration, as sales representatives and other colleagues are able to view every interaction between leads, contacts, or current accounts - even if interaction is done via Gmail mobile interface, iPhone, etc. Additional benefits offered by cloudHQ include:
Accurate, Real-Time Data
Enhanced Reporting Features
Emails are accessible regardless of which app you use! All changes or additions are immediately viewable from both accounts.
The information is viewable in real-time regardless of format, and the process is completely automated. And there is no need to install any special software: everyhting is done automagically in the cloud. With cloudHQ collaboration is easy, fast, and reliable regardless of location or service!
As an added bonus, your data is confidential because we use state of the art security protocols. We insist on maintaining multiple levels of security to protect and backup your files.

We already sync over 10,000,000 files a day, so join the "bring your own service" revolution and start syncing your data now!