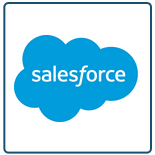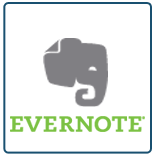 Sync Salesforce with Evernote
Click here if you don't have a Salesforce Account.
Do you use Evernote to take notes in the field, but then struggle to add them into Salesforce when returning to the office? While these are two of the best cloud applications available for managing notes, leads, or ideas for your business, integrating and sharing information between these two services is not a simple task.
cloudHQ provides an easy, reliable choice for managing and collaborating data between these two cloud applications! With cloudHQ, you can sync Salesforce with Evernote to ensure notes, files, or documents are immediately available in either cloud app regardless of where they are added or changed!
A Productive Cloud Service Integration Solution>
Tired of passing sales call notes to Evernote and then back to Salesforce at the end of the day? Do you need a solution that integrates the two for information collaboration between colleagues? Forget writing lines of code or going through extensive configuration steps!
The setup of sync Salesforce with Evernote only take a few minutes! All you have to do is create an account and authorize Evernote and Salesforce with cloudHQ. Once this step has been completed, cloudHQ does the rest of the work for you!
With cloudHQ, data is replicated and then synchronized between Evernote and Salesforce accounts in real-time. You do not have to pass notes or files between the two cloud apps. Everything you need is accessible from either account! If new notes are added or an existing file is changed, the information is viewable in real-time from either cloud app.
Collaborate, Share, and Communicate Seamlessly
By using cloudHQ to sync Salesforce with Evernote, you receive access to a dependable repository with accurate, backed up information! Your data is backed up on each account through data replication to provide a reliable failover in the instance of service interruptions, lost files, or unintentional deletion.
Salesforce and Evernote integration offered by cloudHQ makes it easy to share information in real-time from any account. You do not need to spend time developing code for integration or completing extensive configuration steps. cloudHQ offers a fast, reliable way to access your important notes and information from Salesforce or Evernote, any time you need it!
As an added bonus, your data is confidential because we use state of the art security protocols. We insist on maintaining multiple levels of security to protect and backup your files.

We already sync over 10,000,000 files a day, so join the "bring your own service" revolution and start syncing your data now!