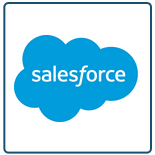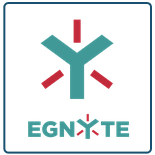 Sync Salesforce with Egnyte
Click here if you don't have a Salesforce Account.
If you use Salesforce together with other cloud storage such as Egnyte to manage important business or marketing information, then you already know how difficult it can be to collaborate and transfer between these two cloud apps. What if files, reports and call logs which are stored in Salesforce can be integrated with Engyte is such way so you can share any of your Salesforce files, documents, notes, or reports via Egnyte?
Imagine having the ability to view Salesforce notes in Egnyte or be able to access contracts documents stored in Egnyte via Salesforce. cloudHQ makes it possible to share data regardless of the format in both! How do we do it? The process involves replicating the data from specified accounts or directories and then synchronizing it to deliver real-time access from either service. Integrating two beneficial enterprise applications, now that is a recipe for success!
Sync Salesforce with Egnyte for a Flawless Workflow
Do you struggle to manage data access between multiple cloud services or business accounts? It would be easier if each account could be configured to be viewable and immediately backed up for every user. With cloudHQ, it is as easy as specifying what needs to be accessible from each account! cloudHQ offers the ability to sync Salesforce with Egnyte for real-time access and sharing capabilities.
This well-designed solution can be used to achieve flawless integration between your sales team and business cloud applications! By using cloudHQ to sync Salesforce with Egnyte, you receive these benefits:
Reliable Data Backups
Complete Data Consolidation: all your data will be in Egnyte
Simplified Team Collaboration
Improved File Management
For example, what do you do if a pertinent file needs to be shared with collegue, but file is in Salesforce but your collegue or client does not have Salesforce account? With cloudHQ, you do not have to spend countless hours downloading document and ensuring that it is the most current. cloudHQ ensures that the document eadily available from Egntye! We also make it simple to configure shares between users for each service and to manage their access accordingly.
When you sync Salesforce with Egnyte, the data is replicated and synchronized in real-time. If a change is made to a note in Salesforce, it will instantaneously be seen in Egnyte. With cloudHQ, the information you need is always available and up-to-date no matter where you are or where it is being accessed! Why go through extra trouble to share important data between cloud applications? cloudHQ provides the integration you need to make collaboration easy and reliable!
As an added bonus, your data is confidential because we use state of the art security protocols. We insist on maintaining multiple levels of security to protect and backup your files.

We already sync over 10,000,000 files a day, so join the "bring your own service" revolution and start syncing your data now!