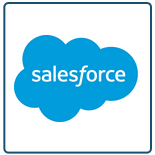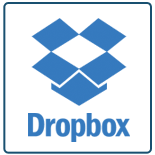 Sync Salesforce with Dropbox
Click here if you don't have a Salesforce Account.
Salesforce and Dropbox are a perfect pairing to make sure that all your Salesforce data is backed up - and that all your Salesforce reports and files are easily accessible via Dropbox.
We seamlessly
sync
Chatter Files, Content documents, notes, Accounts, Opportunities, etc. with your Dropbox folders.
In fact, when you create a 2-way sync pair between the apps, you can actually use either app on any device at any time, and the changes that you make from one app will automatically be reflected in the other. And don't worry about accidental deletions- we've got you covered in archive folders that are auto-generated prior to any changes that were made. :-)
So go ahead and access the files that you need from the apps that you want.
As an added bonus, your data is confidential because we use state of the art security protocols. We insist on maintaining multiple levels of security to protect and backup your files.

We already sync over 10,000,000 files a day, so join the "bring your own service" revolution and start syncing your data now!