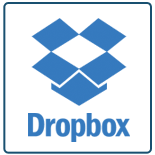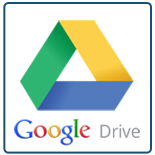 Sync Dropbox with Google Drive
Click here if you don't have a Google Account.
Do you or your colleagues use multiple cloud storage solutions such as Dropbox and Google Drive?
What if these services could be integrated to easily access data from either account in real-time for improved collaboration?
cloudHQ provides a completely integrated, well-designed solution for sharing and integrating files and documents between these two cloud applications! Now you can make Dropbox and Google Drive work together without excessive costs or the need to implement custom integrations.
Simultaneous Access and Collaboration with cloudHQ
Have you ever wanted to view a file in your Dropbox that is currently saved in a colleagues or clients Google Drive account and shared via Google Drive? Emailing the file is a real hassle; however, cloudHQ makes it possible to view it in real-time from either service! While you cannot change which applications your client or colleagues use to manage data in "the cloud", you can use cloudHQ to connect multiple apps for improved automation.
Need to share a Google Doc with a Dropbox user? No problem! Simply select the account or directory you want to use and cloudHQ will perform the necessary tasks to make it instantaneously viewable in the user's Dropbox account! By using our integrated solution to sync Dropbox with Google Drive, you are able to access current documents or files from either service.
Flawless Integration At the Tip of Your Fingers!
Using multiple cloud apps to manage data makes it difficult to instantly view changes or new files from either account. cloudHQ can help by performing the necessary processes for data replication and synchronization in the background. As a result, you receive a flawless, integrated solution that requires minimal configuration and delivers real-time access to your most important data!
With cloudHQ, the required configuration to sync Dropbox with Google Drive only takes a few minutes. Entire accounts or specified directories may be synchronized to provide accurate, real-time access from any location! cloudHQ delivers several benefits including:
Instant Viewing of New Files or Changes
Backup Solution for Google Docs or Dropbox
Easy Setup With Minimal Configuration Steps
Sharing of Google Docs with Dropbox Users
No Required Coding or Plugins
Edit Documents in MS Office or Google Doc Format
Sync Dropbox with Google Drive for Multiple Users
As an added bonus, your data is confidential because we use state of the art security protocols. We insist on maintaining multiple levels of security to protect and backup your files.

We already sync over 10,000,000 files a day, so join the "bring your own service" revolution and start syncing your data now!