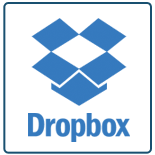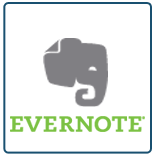 Sync Dropbox with Evernote
Click here if you don't have a Google Account.
Tired of dealing with photos, notes, and contacts stored in more than one cloud application? Do you spend extra time pasting or emailing items in order to view them in other cloud applications such as Dropbox and Evernote? There is an easier way!
With cloudHQ, you can sync Dropbox with Evernote for seamless integration of ideas, images, contact information, and more! How does it work? Simply create a cloudHQ account and then select the service account or individual directories you want to share. cloudHQ synchronizes the data between the selected items for real-time access from either service!
Get More From Your Cloud Applications!
The days of emailing Evernote images or contact information to paste into Dropbox are officially coming to an end! It is time to say goodbye to these tedious tasks and trade them in for a flawless integrated solution.
cloudHQ provides a reliable backup solution for both your Dropbox and Evernote data. This is accomplished by replicating shared information in both accounts and then synchronizing it for real-time updates.
By doing so, you are able to view the most current data from either account! cloudHQ removes the need to install a plugin or deploy custom integrations to sync Dropbox with Evernote.
The Benefits of Well-Designed Integration
A few simple steps will have you viewing Evernote notes in Dropbox or attaching Dropbox files to notes in Evernote! By using cloudHQ, you gain several benefits including the ability to:
Reliably Backup Evernote Data
View Dropbox Files In Evernote or Vice Versa
Access Current Data From Either Account
Edit Shared Notes or Files From Dropbox or Evernote
Easily Share Changes Without Email
Have a Failover Source for Service Disruptions
cloudHQ also offers a simple backup solution for your vernote data because the modified notes can be automatically saved in archive folder in your Dropbox. Additionally, every change can be seen in real-time from either cloud application. If you are seeking an easy way to collaborate between these top cloud services, the ability to sync Dropbox with Evernote is indispensable! cloudHQ can easily help you get there with only a few basic steps!
As an added bonus, your data is confidential because we use state of the art security protocols. We insist on maintaining multiple levels of security to protect and backup your files.

We already sync over 10,000,000 files a day, so join the "bring your own service" revolution and start syncing your data now!