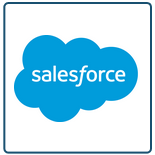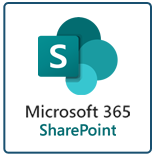 Backup Salesforce to Office365 SharePoint
Click here if you don't have a Salesforce Account.
Seeking a way to effortlessly share or backup Salesforce with SharePoint Online? Are you tired of performing countless steps to export Salesforce data for integration purposes? While the two services are exceptional for managing documents and sales leads, getting them to work together is not an easy task!
cloudHQ offers a fast, secure, and integrated solution that takes the guesswork out of sharing, viewing, and backing up files, documents, contracts, call logs, etc. between these two cloud applications! By using cloudHQ to backup Salesforce with SharePoint, you gain the necessary failover and collaboration abilities for absolute success!
An Integrated, Innovative Solution for a Common Problem
Have you ever wanted to share a document in Salesforce with a SharePoint user, but are unable to locate it or provide the required viewing format? It happens quite frequently and exporting files is not the answer! cloudHQ is able to integrate data through replication processes to ensure Salesforce information:
Remains Up-To-Date Regardless in Your SharePoint
Is Easily Accessible By Colleagues or Partners (Sharable Via A Backup Location)
Accessible From Specified Accounts Even When Offline
You define the accounts, directories, or files to be replicated. cloudHQ performs the required processes in the background allowing you to continue working in comfort from any cloud account.
Gain a Little Peace of Mind Without The Work!
All files will be converted into the appropriate format based on the cloud service (all your Salesforce reports will be in MS Office format). They are backed up to a chosen central location to supply a quick failover and file restoration solution. Never worry about accidental file deletion or malicious attacks again! With cloudHQ, you can easily select and configure one or multiple accounts across several users.
cloudHQ makes it possible to seamlessly backup Salesforce with Office365 SharePoint so you do not have to worry about managing the excessive costs of custom integrations or spending time attempting to automate exporting. If collaboration or failover solutions have been difficult between these two cloud apps, cloudHQ offers a flawless, easy solution!
As an added bonus, your data is confidential because we use state of the art security protocols. We insist on maintaining multiple levels of security to protect and backup your files.

We already sync over 10,000,000 files a day, so join the "bring your own service" revolution and start syncing your data now!