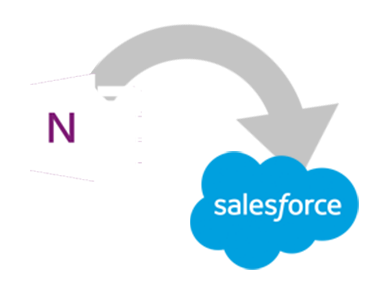 Get Started
Automatically sync OneNote with Salesforce
Automatically sync OneNote notes to Salesforce
The notes will be automatically and intelligently attached to Salesforce records.
Trusted by more than 3000 organizations.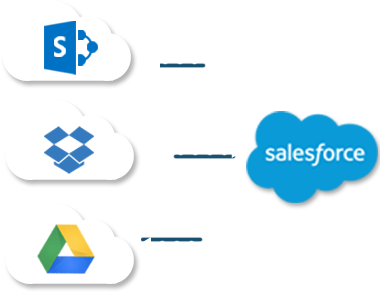 Get Started
Integrate Salesforce Files and Reports
Autosave your Salesforce reports to your Google Drive, Office 365 OneDrive, SharePoint....
Integrate Salesforce files with your cloud storage.
Back up
your Salesforce.
Autosave Reports
Autosave Salesforce reports with your storage platform (Google, Microsoft...) so that everyone is on same page.
See all features »

Integrate Salesforce Files
Integrate or migrate Salesforce files with your cloud storage (Dropbox, Box, SharePoint, ...)
Learn more ... »

Sync OneNote to Salesforce
All your OneNotes are instantly uploaded to Salesforce and attached to leads, opportunities, accounts, ...
See all benefits ... »